GEWINNT EINEN GIG AUF DEM MINI ROCK FESTIVAL
MINI ROCK FESTIVAL – 22. – 23.08.2008 – Horb am Neckar – bis zu 3500 Besucher
LINE UP 2008:
Madsen, Volbeat, Johnossi, Blackmail, Disco Ensemble, Emil Bulls, Escapado, Abuela Coca, Ghost of Tom Joad, Die kleinen Götter, The Audience, Claus Grabke, Louis Lament, Hesslers, Die 2 coolen 3, Heap of Ruins

Warm up Party am Donnerstag
After-Show-Party am Freitag und Samstag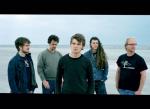 VERANSTALTUNGSORT: Festplatz in 72160 Horb am Neckar
Das Mini Rock Festival ist auch 2008 wieder mit vollem Einsatz dabei, euch rockige und atemberaubende Klänge um die Ohren zu jagen und euch auch sonst im Bereich Entertainment ausreichend zu umsorgen.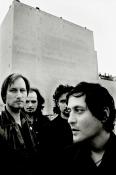 Nachdem im letzten Jahr insbesondere das Festivalgelände, die gute Organisation und vor allem das berauschende Publikum von den Künstlern gelobt wurden, kann in diesem Jahr wieder auf reichlich Zulauf und Action gehofft werden. Auch im Sommer 2008 hat erneut eine der DooLoad-Bands die Gelegenheit, ihr Können zum Besten geben und den Erfolg vom letzten Jahr zu wiederholen. Neben bekannten Größen wie Ignite und Mad Sin werden erfolgreich einige Newcomerbands gefördert.
Etwa 20 Jugendliche haben sich dieses Festival mit seiner ansehnlichen Besucherzahl von mehr als 3000 Leuten zu ihrer Aufgabe gemacht und glänzen mit ihrer Umsetzung. Nicht nur das Festivalgelände lädt zum Feiern ein, sondern auch der angrenzende Campingplatz sowie die Bade- und Beachvolleyballmöglichkeiten in der Nähe bieten abwechslungsreiche und entspannte Festivaltage. Es sollte dem also nichts mehr im Wege stehen das vierte Jubiläum am Necker gemeinsam zu zelebrieren.